The Sundance Resort, Utah
The Sundance Group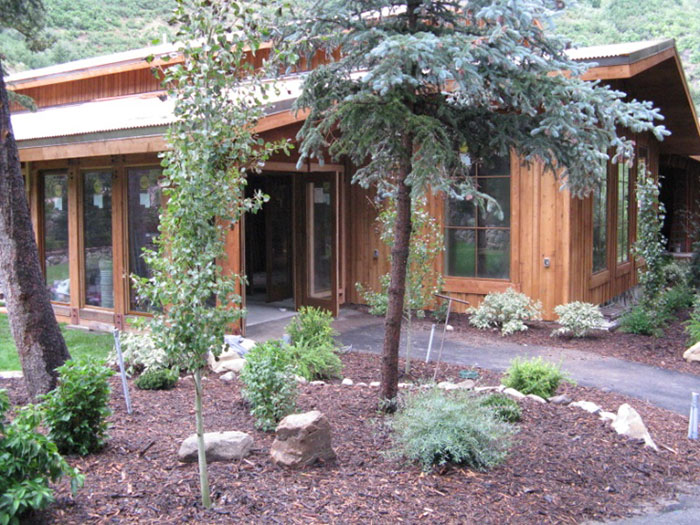 The conference center is a mixture of structural steel and wood framing.  Many classic Sundance architectural elements were to be incorporated into the design of the building.  However, many of these required elements were not friendly to the structural integrity.  We worked closely with the architect and the contractor to provide engineered solutions that would meet the requirements of the Building Code and provide durable service to the Sundance Group.
In order to meet Sundance's desire for an environmentally  friendly structure, all thermal breaks were removed from the building envelope through the use of double stud walls.  At locations were the steel framing intersects the stud walls, spaces were left to allow for the installation of rigid insulation.
One of the more challenging aspects was working with the contractor to determine the detailing necessary to support the 50 foot long x 20 foot tall movable partition wall.  The hardware for the wall had to be hidden between two timber trusses, but needed to be accessible in order to install the door.  Through close communication with the contractor and detailing oriented to the end product, the door hardware and truss installation proceeded without complication.
Project Experience
Engineering Calculations
Structural Construction Drawings, Plans and Details
Shop Drawing Review
Site Observation
Responded to RFI's and Construction Alterations